When i went to Tj, i saw allies had 5 players and axis 4 players.. I wanted to join allies, but what i saw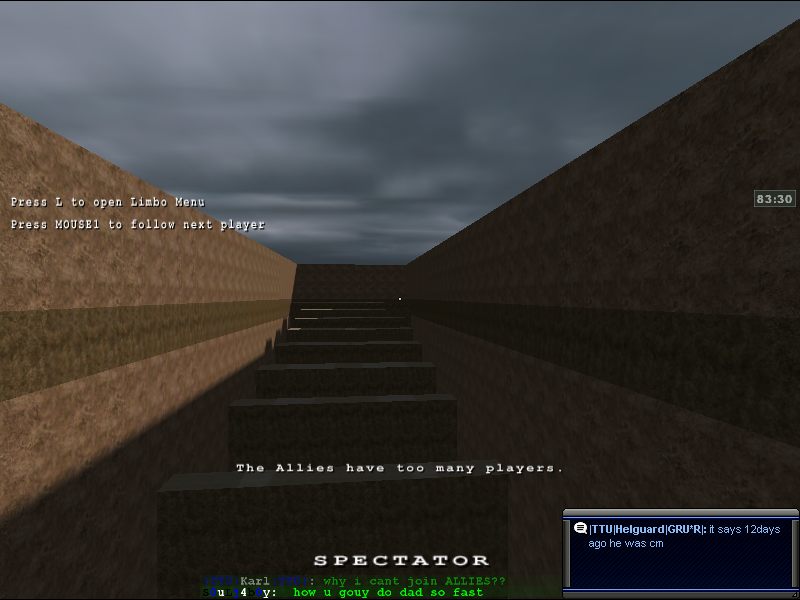 Then i started to ""whine"" bout teams and i ""whined"" that ppl shoots me.. and next thing i saw was...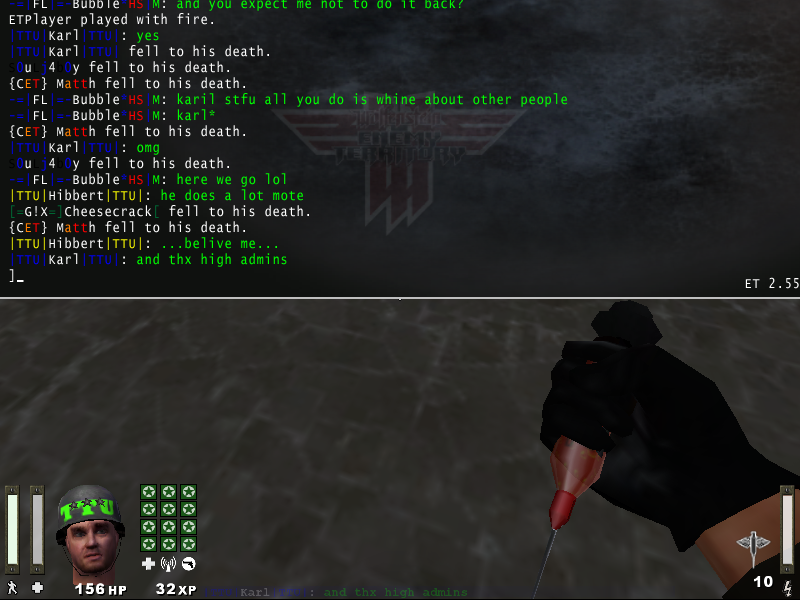 I know there is rule in TTU not to swear.. but i see our OWNER dont think its good rule...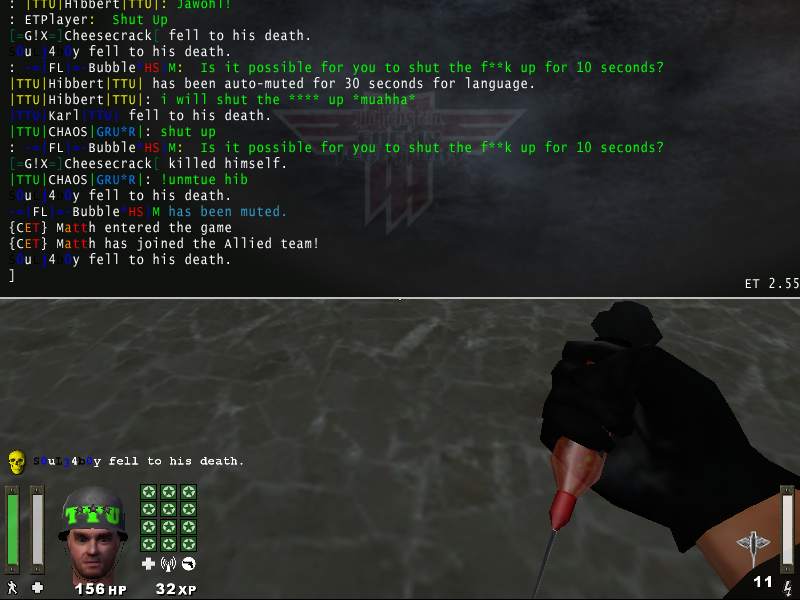 I know there is another rule to speak English in main chat.. but our OWNER again thinks that rule doesnt have to be in TTU...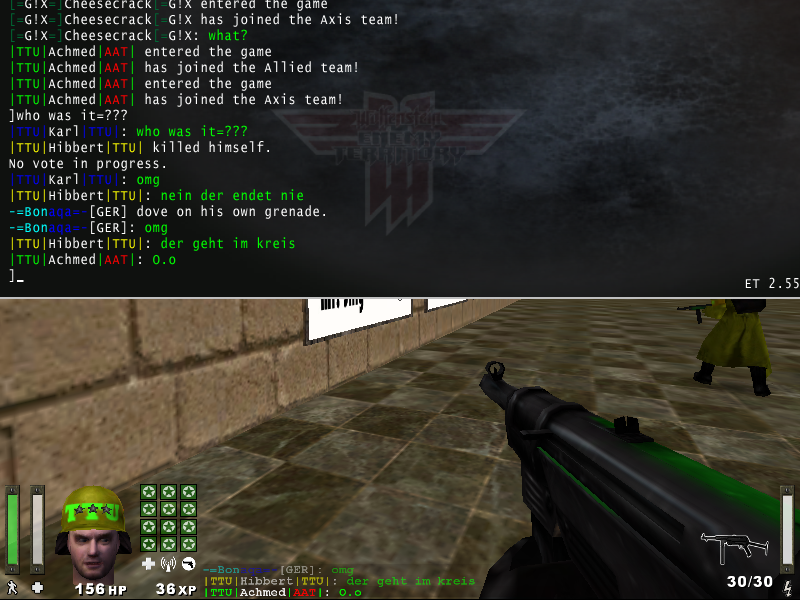 But idk why i even posted it.. Ppl doesnt care coz hes owner and im a little punk from sniper